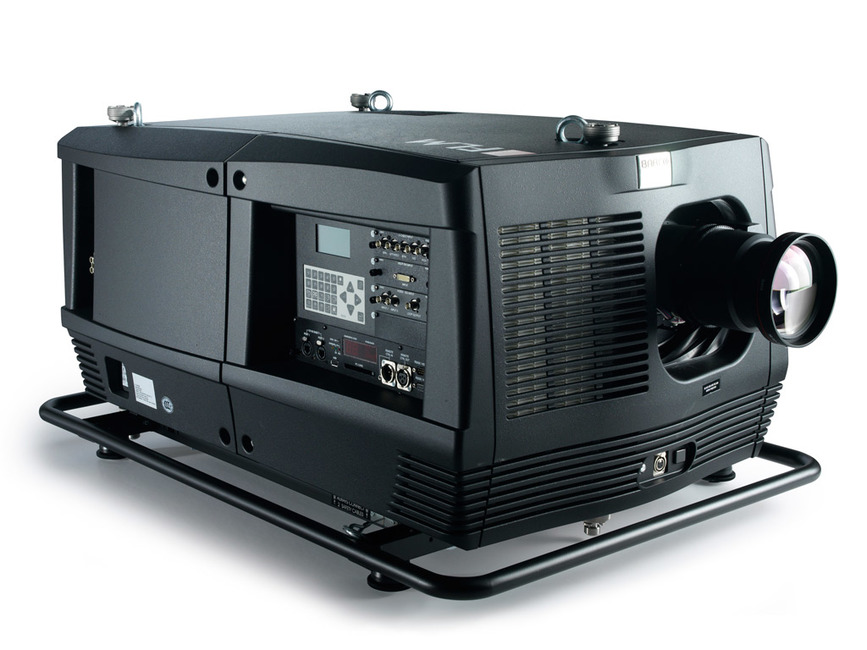 Barco FLM HD20 in PRO4MEDIA
Barco FLM HD20 is one of most modern Barco projectors available in PRO4MEDIA. It is an ultra-bright, very compact projector that is a perfect solution for mobile and permanent installations as well as service provision at big events.

Barco FM HD20 is a projector adjusted to display big-format and clear images even at the places exposed to bright light. The built-in warp cards bend the lighting edges almost in any direction, what allows for displaying material on bended screen or ball without the necessity to use external devices.

The main projector features:
- Very high brightness of 20,000 lumens,
- Perfect resolution Full High Definition (1920x1080),
- Three-chip DLP technology,
- It's silent, the most silent projector at its class
- Works at horizontal and vertical planes 360 degrees.

More about Barco at www.barco.com.