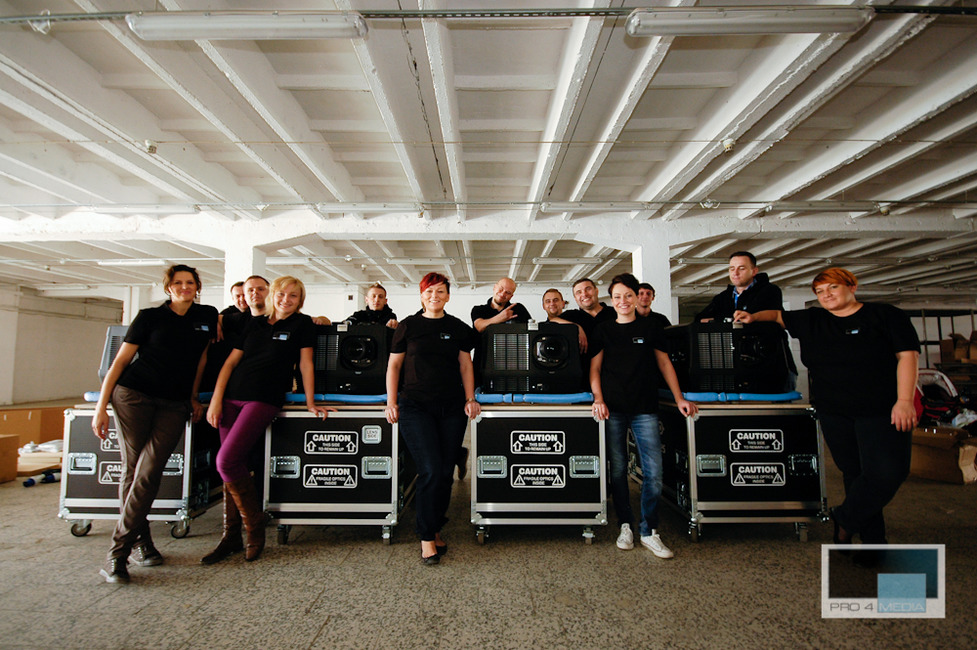 Barco HDF force is with us!
We are the only Polish company and one of the first in Europe using Barco HDF projectors with light output of 26,000 lumens.

Such equipment is a perfect fit for any large event. Building on Barco's experience in designing superior quality equipment, its professionals have designed a completely new product meeting all the needs of the event market.
Barco's HDF-W26 projectors have been equipped in the innovative and unique FLEX function allowing for tuning fully the light output of 18,000 up to 26,000 lumens in incremental steps. They display crisp images even in a luminous environment.
Thanks to its 3-chip DLP technology, Xenon illumination and high-contrast optical engine, the HDF guarantees crisp images with rich colours.
You may display images to any shapes: triangles, circles or cubes and you don't need any extra peripheral devices. The Warping module automatically adjusts the image of the entire surface geometrically curved.
What's more, Barco's HDF-W26 projectors are fully ready to support 3D projection. It has also been equipped with Barco's high-end ImagePRO technology with Athena scaler for flexible scaling.
Thanks to 1920x1200 resolution which is the highest resolution available in Poland, the projectors display large-format projections with very bright and crisp image.
In addition, HDF-W26 offers extended wireless control features via smart phone or tablet computer what provides remote projector control without even approaching it and direct projector control.
The HDF-W26's built-in colour LCD screen, that's why we don't need to show the menu on the displayed surface while projector operation.
Our HDF-W26 projectors fully rotate, it means that they may display images at any position: they provide horizontal image to the screen or building as well as vertical display to a wall or ceiling.
Our HDF projectors use cutting edge optic and projector management solutions. The projectors themselves consist of replaceable modules. They are the quietest ones in their class.
On 25 November 2012 PRO4MEDIA starts renting Barco HDF-W26 projectors. You are more than welcome to rent them! Satisfaction guaranteed!