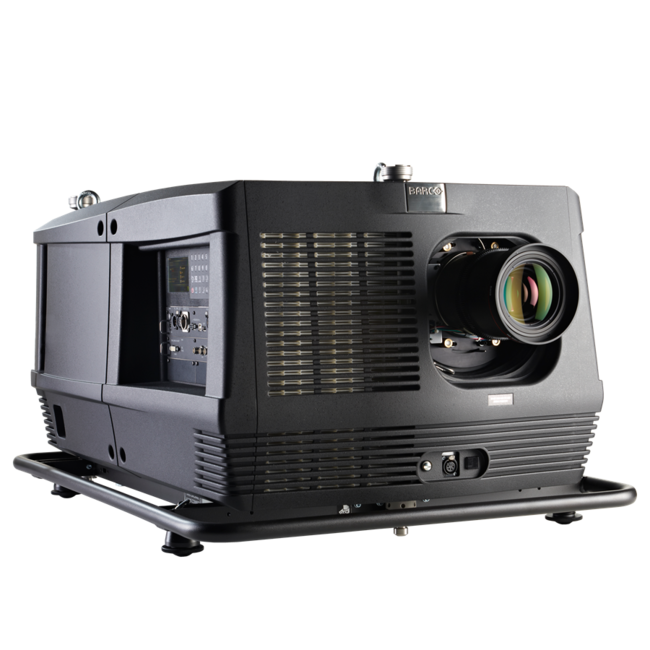 PRO4MEDIA leads - large venue projectors
PRO4MEDIA brings technological revolution to polish multimedia market. As a first company in Poland we bought the brightest world projectors - Barco HDQ of 40 000 lumens.
Our offer enlarged of 12 projectors in summary, with total power of 336 000 lumens! The series is a group of three projector bunches: HDX with power range of 10 000 to 18 000 lumens, HDF - 18 000 to 26 000 lumens and the world strongest projectors with brightnes of 26 000 to 40 000 lumens! Until now there was no devices, where the power could be adjustable. FLEX system is not just an equipment novelty - it's a breaktrough in mindset. It gives a possibility to match the projectors power to every event - exactly that power, which is needed in this particular case.
Nowadays, polish equipment fleet counts few years at least, so the market needs radical changes. PRO4MEDIA offers not only the world newest equipment, but also revolutionary, giving the opportunity to flexible usage of power according to Client's needs. All range of Barco projectors is ready to accomplish every event, starting from little conference, finishing on demanding 3D video mapping.
Choosing Barco was intentional - it is one of world best professional multimedia producer. PRO4MEDIA uses their equipment from day one. You can read, how Barco announces our purchase on it's website HERE